It's been awhile. I didn't realize how long it's been since I last posted here, hahaha. Anyway, here's some unfinished scribbles that I never got around to posting~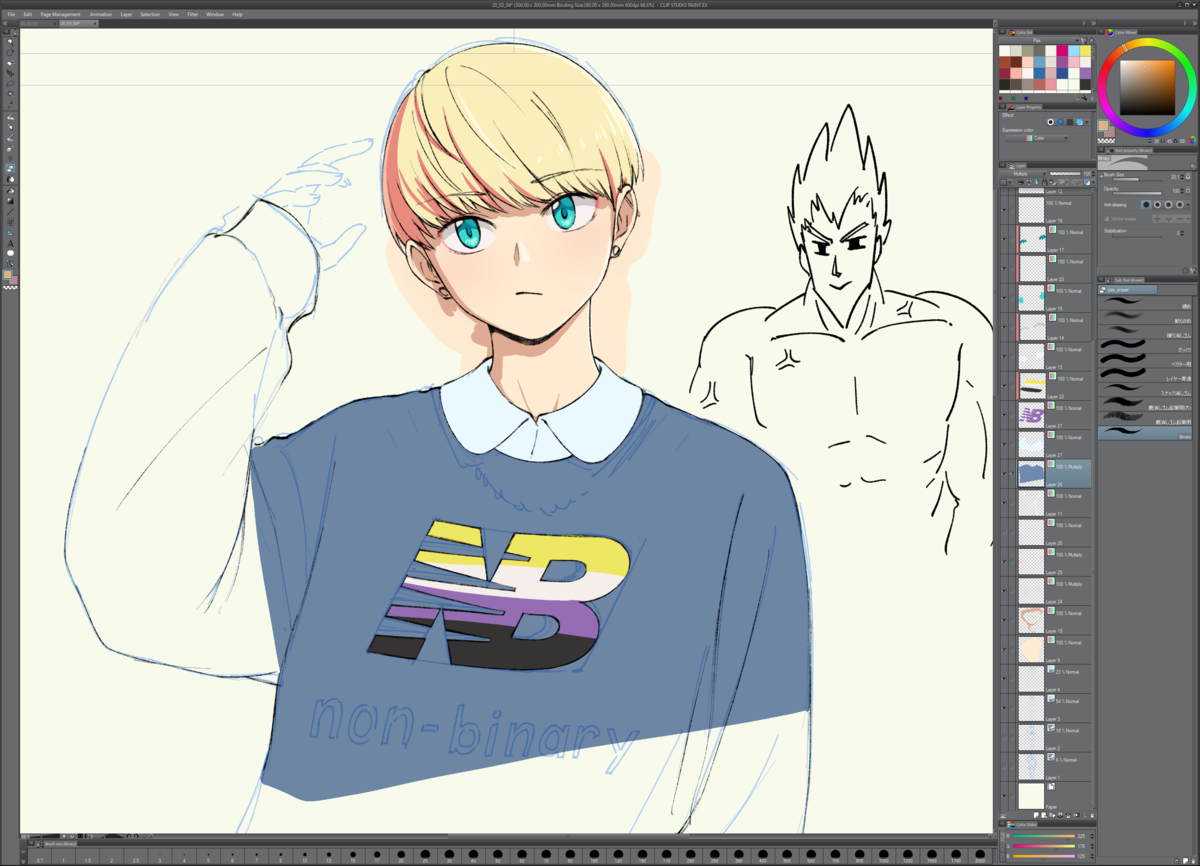 Future emote?
New character from a 4koma I'll post soon! I've grown very attached to her hahahah.
Okay, enough of my drawings! Here's some artwork that some viewers have drawn for me~! 😊
A random blursed doodle by Remirii
A Pas dispenser by Oz
A bit of a joke from the stream, with the old UwU emote vs the new UwU emote by Henpai.
Fanart from after I killed Toriel in my first playthrough of Undertale by Oz
Bonus scribble they made in our Drawpile session together hahaha
The full Drawpile with Azul, Tamsi, Oz, Tam and myself
Art of Claudine (Hanneskun) and my character after we spent a good amount of time gushing over each other on stream by Henpai
An accurate depiction of what my stream has somehow become due to a few snipers, by Remirii
And lastly, although I'm not too public about it, my Birthday passed awhile back and I just wanted to share these wonderful drawing gifts I recieved.
My three OCs by Henpai
A drawing of me by Tamsi, I will treasure it forever tyvmilubro
Of course he couldn't even let my Birthday pass without calling me a boomer... What is life.
Lastly I just wanted to write my thoughts properly. I know I say it at the end of every stream, but honestly thank you all for sticking around, keeping me company and supporting me on this journey. I truly wouldn't have made it this far without you all, and I consider myself blessed to be surrounded by such a welcoming and friendly community.
I've actually spent the last 6 months adjusting to life after moving, but I've finally settled more permanently, in both living situation and meeting wonderful people that I get to spend my time with. There have been so many steps taken to get here, but I just wanted to thank you for being with me. Many of you probably have no idea how encouraging it was even just to have small conversations on stream where we can relax and joke together.
I've recieved so many private messages of support and encouragement. Please know that I do indeed read them all, and feel lucky that even after so long without making a post, there are still those out there who think to check in on me and see if things are okay. Things are okay, and I'm thankful for the time and empathy shown to make sure I'm doing well.
I have so many stories I want to tell, and things I want to draw. I'm finally at a point where I've taken care of what needs to be done, and feel like for the first time in my life I can move forward openly and honestly. I'm grateful to each and every one of you for helping me arrive at this point, thanks for making my life a better one.
Oh, actually one last thing. If anyone else is still playing Animal Crossing feel free to share your FC! I've been playing with a group of friends and it's been a lot of fun stalking the turnip market week after week, and ruining Skye's island everytime I visit. I thought I'd just leave you with my conversation with Dom, my favorite villager.